1. Urban Brick Wallpaper
For a unique urban feel evoking the spirit of the city, this realistic masonry effect wallpaper will give any space an open, cultural and on-trend finish. Ideal for dining spaces good enough to die for.
2. Italian Cottage Brick Wallpaper
Give your home the European feel with this rustic print wallpaper that is guaranteed to make any kitchen that little bit more continental. This Italian Cafe style wallpaper will take any space from plain to elegant, instantly.
3. Abbey Road Brick Wallpaper
There are some wallpapers that just make you think of band nights, of live gigs and of the magic of music. Abbey Road Brick is just such a wallpaper. Stare at it long enough and you can almost see the bandmates signatures.
4. White-Washed Brick Wallpaper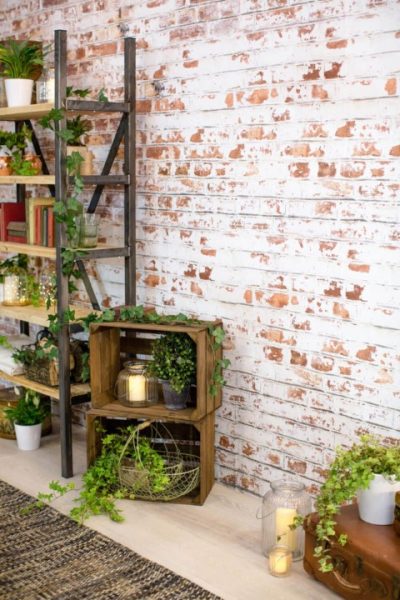 For a naturally airy and light atmosphere in any given room, this spectacularly realistic White-Washed Brick wallpaper makes the perfect addition. Ideal for any partial or budding minimalists; this high-class print will leave lasting good impressions.
5. Tomcat Brick Wallpaper
This Tomcat Brick wallpaper is designed to perk up any bachelor pad. The aged alleyway feels to this print gives a hard edge that cuts just the right side of high fashion. If you want a place that will impress the boys and charm the girls, then you could do a lot worse than to start with this wallpaper.
6. Bright-Side Brick Wallpaper
For the cheery optimist among you, we carry a brightening print that still has a minimal, upmarket feel. Ideal for kitchens, brilliant for bathrooms and perfect for perking up your home; this Bright-Side Brick print Wallpaper never left anyone feeling low.
7. Gray-scale Brick Wallpaper
If you are sick of monotone and seeking something in between then this grey stone brick print might be right up your street. This soft blend of whites and greys gives a muted pallet that will cut through any harsh colours just enough to add comfort to your space.
8. Sun City Brick Wallpaper
This print sports illuminating white with hints of red brick showing through, almost resembling the sunlight as it spills over the rooftops and lights up the city of a morning. Add some life to your home with this fabulous Sun City Brick Wallpaper print.
9. Dash of Orange Brick Wallpaper
This bright and luminous wallpaper will thrill your friends who simply won't believe it's not real brick. To add a touch of class to any space, this Dash of Orange brick print will modernise any room it is added to.
10. Red Brick Road wallpaper
Follow the Red Brick Road with this delightfully industrial design. This Red Brick Road Wallpaper gives a striking feel for added punch, making any wall a stand out feature.
11. Builder's Business Brick Wallpaper
Buy this brick print wallpaper to make your home look like the contractors have perfected your walls. This modular construction print adds a sheer finish and screams of high-end design, you simply cannot go wrong with this Builder's Business Brick Wallpaper.
12. Subdued Suburbia Brick Wallpaper
If you like your oranges muted and your reds less likely to scare then this Subdued Suburbia Wallpaper print. This classic finish adds suburban chic to every scenario, and we simply cannot get enough.
13. Eye-Popping Orange Brick Wallpaper
If you want a brick print wallpaper that is going to capture hearts and minds, then this print might be ideal for you. With this Eye-Popping Orange Brick print, you will steal everyone's attention, and your walls will never be bland again.
14. Descending Clouds Brick Wallpaper
If you love the white-washed prints but really want to retain that super splash of colour, then this Descending Clouds Brick Print might be perfect for you. This romantic wallpaper sports a white covering, peeled back to reveal the natural brickwork underneath, adding a shimmer of transcendence to any special space.
15. Cafe Print Brick Wallpaper
This formal design updates your walls in a heartbeat, adding the suave styling of the popular, trendy cafe to your home comforts. Sleek, stylish, and providing a stunning finish, this brick print could be just your cup of tea.
16. Cozy Colored Brick Print
To make the living space cosier you need look no further than this brick print wallpaper. For warming colours that will irradiate a room pick out the red and orange hues of the print and echo them via the furnishings.
17. Calm and Caring Brick Wallpaper
This Calm and Caring print Wallpaper has just enough brick to still have the cold stone feel while retaining a subtle warmth with a calming effect, mostly due to the colours and lack of clutter.
18. Fallen Sky Brick Wallpaper
This doomsday feels print wallpaper is the perfect choice for any fan of the dystopian. While it is white at the top it descends rather quickly into madness, a little like the world today. The perfect printed wallpaper for an optimist with a sunny disposition and a good sense of humour.
19. Saturated Brick Wallpaper
This print sports an array of darker colours, with this distinctive flash of orange and red brick making it a stand out piece on any wall. For that urban feel that retains a high-class sheen, this is the wallpaper that you need in your life.
20. Wartime Walls Brick Wallpaper
This wartime inspired print sports differing walls built and rebuilt over the top of each other, and will offer the optical illusion of more space to any room it is applied to. Get your army on with this fabulously stylish, space maximization print.
21. Rustic Orange Brick Wallpaper
For a fully authentic brick feel with a rustic edge, this Rustic Orange Brick print wallpaper will appeal to any pallet. If realism is what you seek then this might be this very best wallpaper to suit your needs. The orange bricks are so lifelike you almost feel that you could reach out and touch cool stone.
22. Dusty Chic Wallpaper
For a professional edge that still looks fresh and new then this brick print is your best bet. With traditional orange brick and a light dusting of whitewash, this suburban brick print is perfect for any home.
23. Hint of Silver Brick Wallpaper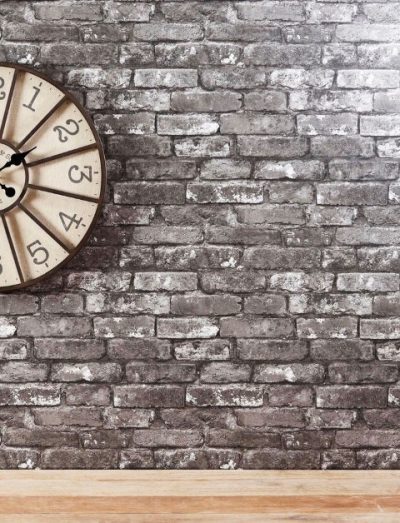 If you love the traditional brick finish but loathe red and orange, then this colour scheme might appeal to you. These slate coloured bricks give off an almost silver glint, making it pleasing to the eye and a lovely addition to any metallic-themed space.
24. A Kingdom United Brick Wallpaper
The ideal print for patriots all across the UK, this Union flag inspired wallpaper will wow your guests, give any room a vibrant touch and will create a talking point in any given social situation. Not for the faint of heart; this A Kingdom United Brick Wallpaper makes a bold statement piece – no matter which wall you place it on.
You Might Also Like:
1) 31 Mind-Blowing Marble Wallpapers
2) 31 Best World Map Wallpaper
3) 31 Shocking Wallpaper Designs That Will Stun Your Visitors
4) 21 Best Cartoon Wallpapers For Kids Room
5) 11 Places To Install Wallpaper That You Never Think Before